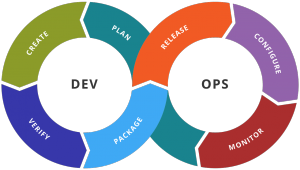 Blueotter tuyển DevOps
AWS Manager/Devops – Danang (upto 35mil)
—
JOB DESCRIPTION
—
+ Deploying, automating, maintaining and managing AWS cloud-based production system, to ensure the availability, performance, scalability, and security of production systems.
+ Build, release and configuration management of production systems.
+ System troubleshooting and problem-solving across platform and application domains.
+ Suggesting architecture improvements, recommending process improvements.
+ Ensuring critical system security through the use of best in class cloud security solutions
—
REQUIREMENT
—
+ AWS: 2+ years' experience with using a broad range of AWS technologies (e.g. EC2, RDS, Route53, ELB, EBD, S3, VPC, IAM, CloudWatch) to develop and maintain an Amazon AWS based cloud solution, with an emphasis on best practice cloud security.
+ DevOps: Solid experience as a DevOps Engineer in a 24×7 uptime Amazon AWS environment, including automation experience with configuration management tools.
+ DevTools: Jenkins, Ansible, RunDesk, Zabbix, PagerDuty, etc…
+ Scripting Skills: Strong scripting (e.g. Shell/Bash) and automation skills.
+ Operating Systems: Linux system administration.
+ Monitoring Tools: Experience with system monitoring tools (e.g. Zabbix, PagerDuty).
+ Problem Solving: Ability to analyze and resolve complex infrastructure resource and application deployment issues.
+ English: Fluent speaking, listening is an advantage.
—
BENEFIT
—
+ Attracted salary based on your ability.
+ Salary review every 6 months based on your working performance.
+ 13th-month salary and bonus for holidays.
+ Company trip once a year.
+ Professional environment and clear procedures.
+ Great opportunity to improve English.
+ Opportunity to learn professional management system of project development process.
—
HOW TO APPLY
—
If you are interested in applying for this position, please submit your CV and resumes to son@blueotter.net . Resumes and CVs must be submitted as a PDF.